IT that works for you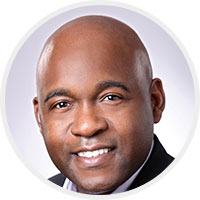 CloudFirst Technology Solutions is a complete technology solution provider. We are 100% committed to making sure business owners have the most reliable and professional IT service in the USA. Our team of talented IT professionals can solve your IT nightmares once and for all.
9 Reasons to Work with CloudFirst Technology Solutions
We specialize in working for SMEs. We understand your challenges, frustrations, and technical problems. We have tailored our solutions keeping your unique IT needs in focus.
Cyber-Security and Compliance Specialists. We will assess your Information Technology for security and compliance, making sure that your network is safe, and your organization is meeting regulatory standards.
On-Demand computing power. We offer pay as you go computing power, so you don't have to invest huge upfront capital costs.
We run your IT so you can run your business. We can manage all of your IT services, essentially becoming your IT department; or we can offer co-managed IT – where we can work alongside existing IT staff. With our extensive experience in managing all types of complex projects, we guarantee that your project will be completed on time and within budget.
$2,000,000 RANSOMWARE PROTECTION. We offer our clients a guarantee that they won't have to pay a ransom or go through stopped business processes for more than 36 hours in case of a ransomware attack. Depending upon the size of your business, we will pay your organization at least Two Million in lost business revenues if we fail.
We Respond Within 10 minutes. A support representative will begin working on your request in 10 minutes or less, using our state-of-the-art remote management and support tools.
100% Satisfaction - Money Back Guarantee. Quite simply, if you are not happy with our work, you can cancel the service at any time. We will refund what you have paid us for that service.
Personalized employee training. We will train your employees with personalized webinars to ensure they understand how to make the best use of the technology you have deployed and train them on the best practices to follow to prevent hackers in exploiting your company.
No Long-Term Hostage Contracts. You can fire us at any time if we are not living up to our commitments to you. We keep our clients by providing incredible services and support.
Our custom service packages deliver what you need and want without overstepping the boundaries of your budget. From cloud services to data backup, CloudFirst Technology Solutions is here to team up with you and your company for expert support.